Forward Push Founder Marc Apple shares how you can use your branded podcasting to grow trust with your audience and build brand loyalty.
As the founder of Forward Push, a marketing agency for small businesses and startups, Marc Apple knows all the tools for building brand loyalty through creative and engaging content to audiences. One of his favorite's: branded podcasts.
"I love podcasting and I encourage all of our clients to do it," said Apple. "It is such a great way to connect with your audience. The audience has the opportunity to hear your voice."
On this episode of Brandcasting, we sit down with Apple to hear about how podcasts can forge trust between you and your audience and build greater brand loyalty.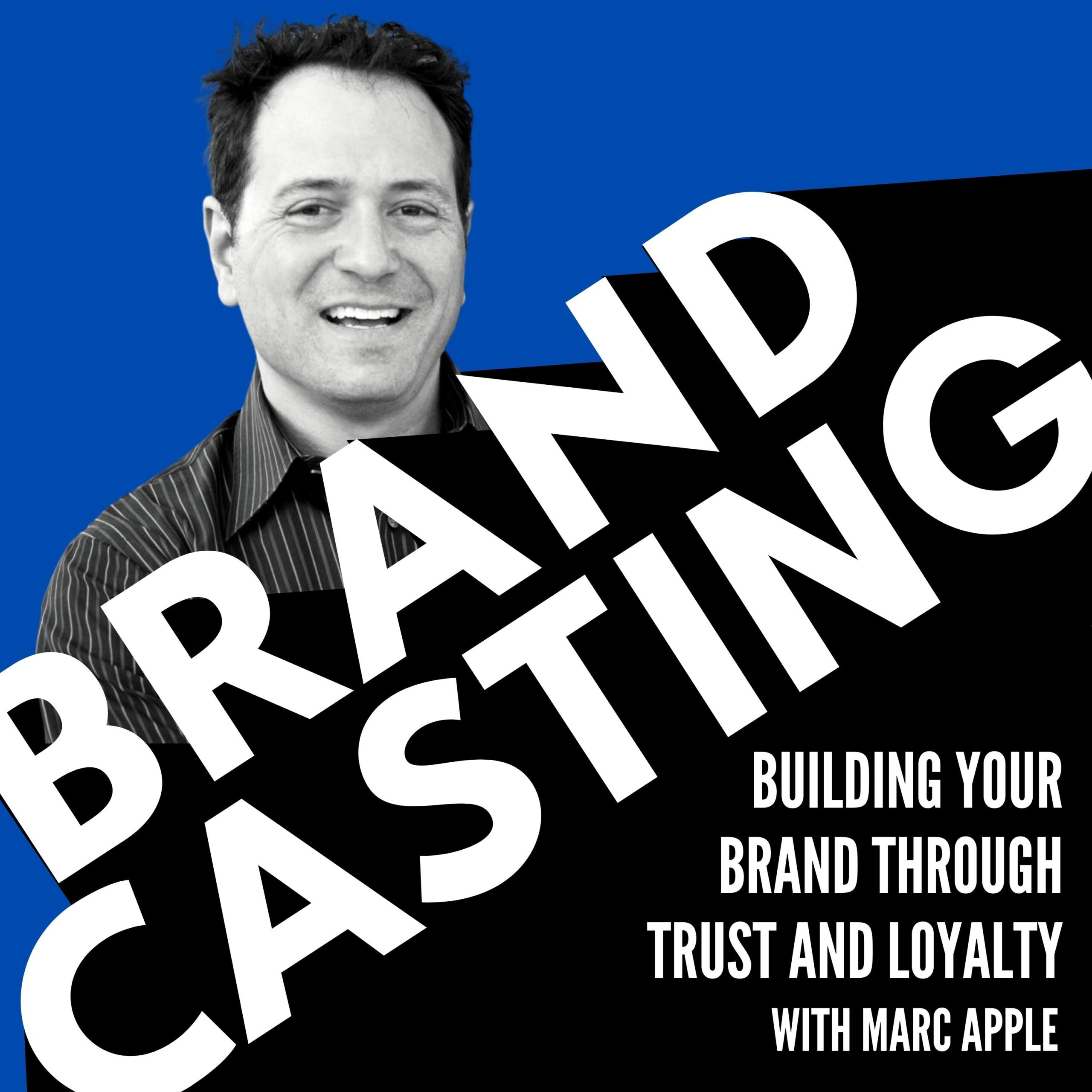 Building a bond
One of the beauties of podcasting is how intimate it can feel to listeners. That's why you should view each podcast episode as an opportunity for your audience to get to know you better.
"Maybe they're in their car driving and it's a long commute and they're stuck in traffic so you've got their attention," said Apple. "It's just such a great way to connect with someone so they just have a better understanding of not only what you do but you as a person."
The focus of your branded podcast should be on being vulnerable and building trust with your prospective clients. Whether you're engaging them while they commute to work or finish some chores, seize the opportunity to connect.
"Whether it's someone's first listen or their fiftieth listen to the podcast, we want them to have a know, like and trust factor that just says 'You know what. I got to call this person. I need their help. They're the ones to help me.'" said Apple.
Part of what can make this immediate bond with listeners is ensuring each episode is delivering relevant and timely content. Pay attention to what audiences want to know at this moment and work to deliver it to them.
"If done right, podcasts are real-time information. They're talking about what's happening right now."
Small audiences, big rewards
Many times, people define the success of their podcasts by how many listeners they have. But, to build brand loyalty, Apple says you have to dive deeper.
It's less about the listenership and more about how those who do listen engage.
"There's a call to action in each episode – whether that's to get a free download from their website or to contact them for a consultation. Ultimately, that's the success metrics that we're looking for," said Apple. "Those are our success stories: having someone call, someone download and that we can track and say 'Yes, that came from a podcast.'"
It helps to view your podcast as supplemental to marketing practices already in place. Podcasts work best in conjunction with other marketing materials like blog posts and infographics.
"When you treat your branding, your marketing, your assets as an ecosystem and say 'Well there are people that read, there are people that look, there are people that listen. If I cater to all three then I am making sure my content is reachable to everyone who might want to take a listen, to take a look or take a read."
Showing up for your audience
Once you've earned the trust of your audience, you have to work to keep it. The easiest way to do so is by being consistent with your podcast content.
"I always say that 99 percent of business is showing up," said Apple.
One of the biggest mistakes you can make with your branded podcast is letting it fade away – without any time to reap any benefits. You should view your podcast as a worthwhile commitment to your audience.
"If you just create three to four podcast episodes and stop there, it's very low likelihood you're going to see a return on that," said Clark Buckner. "Since it is built to be a trust-building tool, part of building trust is showing up consistently and over time."
Don't miss a single episode! Follow Brandcasting wherever you get your podcasts and for more content like this, subscribe to our newsletter. Ready to build your own branded podcast? Let us help you get started with a free consultation.